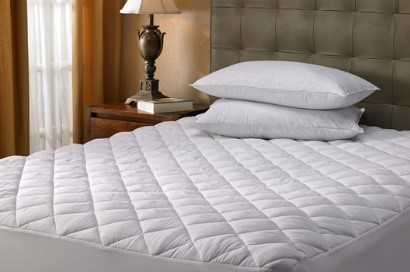 I bet your thinking "oh no not more areas of my house that I should be cleaning"?
Don't worry by following these simple steps it will take less than an hour. Laura and the bees are using a Vorwerk vacuum and a Vorwerk Lavinia snow. (There are other cleaning products and vacuum company's that do similar products so don't worry if you don't use Vorwerk products. These are just products that the bees love to use)
Step 1: Remove all your bedding from the bed including your mattress cover
Step 2: Vacuum the mattress with your Vorwerk Kobold vacuum cleaner.
Step 3: Evenly sprinkle Lavenia snow on the mattress (you will be amazed. It's like magic fairy dust) massage the snow into your mattress.
Step 4: Leave for 30 minutes and then vac the crystals up and voila see how your mattress comes up a treat!
Step 5: Then vacuum away the snow / the fairy dust 😊 using the mattress brushes on the vacuum and then allow yourself to drift away knowing your mattress is "fit for a king and queen"