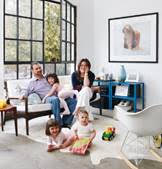 A house is not just a permanent living space for an individual, a family or a tribe it is much more than that. It should be a safe and warming place to be. It should be an extension of your personality and reflect that through being clean and organised, having beautiful aesthetics is all part of it.
Taking care of your home is important and taking care of yourself. A house says a lot about a person. So why not invest some time into it and it will bring you a feeling of completion to your world.
The bees are a small local business, but they are truly passionate about what we do and always work towards providing you with the best service and advice.
We aim to bring you the best when we come into your home and we only use the best products and the products that we truly believe in.
Here are some ideas that you can follow yourself 😊
Remember you don't need to spend lots of money there are so many bargains out there on the high-street see what you can find.
If you feel happy in your surroundings so will others
Have a look online. In particular have a look at Pinterest to get ideas of colour schemes or furniture and you can then make your own pin board of ideas.
Use colours that are relaxing yet warming.
If you love it then just buy it. Only have things in your home that you love.
Use what you already have. Add a different colour of paint to a chair or a cupboard and make it into a feature.
Don't give up if the colour doesn't work. Keep trying. You will know when its right.
Re-arrange furniture and ornaments it can really make a difference to the feel of the room.
Colour doesn't just have to be the paint. You could add colour through accessories, cushions and throws.
Make new memories and display them 😊
Appreciate what you have and what makes your home unique to you. Laura and the bees hope you find this article inspiring.