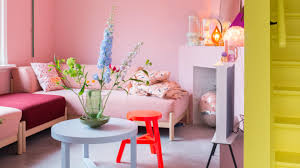 At one time or another, most of us have experienced the feeling of looking around our home and no longer being satisfied or inspired by its interior. Maybe you have tried a few trends that don't look quite as fresh as they once did or perhaps the wall colour and accessories you once loved now feel drab or outdated.
Regardless of your reasons, it's nearly inevitable that at some point you'll feel ready to have a refresh. However, sometimes our budgets aren't quite as big as our motivations for change.
There are however a few things you can do that will make a big difference while costing very little time or money on your part. If you're ready to fall in love with your home all over again, have a look below at some easy ways on how you can refresh your home:
Add a statement wall – consider painting a wall or adding a playful stencil to add a little something to talk about when friends come over.
Swap around your throw pillows – replacing tired looking cushions on your couch or bed with new ones can really alter the atmosphere and mood of a room and doesn't have to be a massive outlay of money.
Bring love your walls – painting your walls doesn't have to be the only thing you can do to make a statement why not try a few floating shelves or try hanging a selection of pictures or artwork.
Change up your bedding – your bed is your centre piece so why not make it more of a focal point by replacing it with a pop of colour. A colourful throw or a jazzy new bedspread why not give it a go?
Have a go at some of these ideas and see how inspiring and creative you can be. Your options are only limited by your imagination so this month get your artistic groove on 🙂