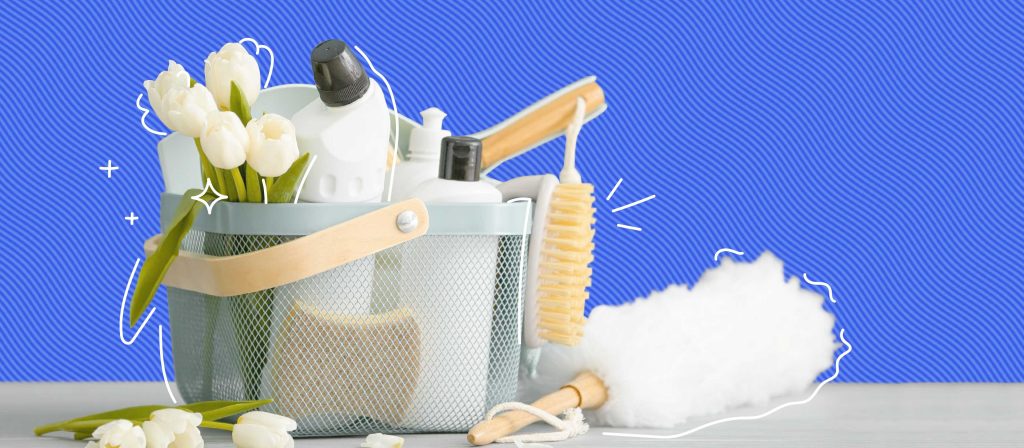 In last month's blog we looked at the benefits of spring cleaning. A few of you got in touch and asked how often would we suggest for a full house deep clean and what is the difference between a spring clean and a deep clean?
If you have a sensible regular cleaning routine, then you shouldn't need to have your home deep cleaned on a weekly or monthly basis. So don't worry!
We would usually recommend that if you have a cleaning schedule that you religiously stick too then we would suggest a deep clean 2-3 times a year.
This will, of course vary from house to house, the number of people in your household, whether or not you have pets, and your general level of cleanliness are just a few factors that might impact how often you need a deep clean.
What does deep cleaning actually mean?
Deep cleaning is essentially just a thorough clean of your home, with extra attention paid to areas that don't receive regular cleaning. So in essence a spring clean and a deep clean are the same thing!
This might include some of the following tasks:

– Oven clean
– Upholstery vacuumed/cleaned
-Organising and cleaning inside of cupboards and cabinets
-Vac and dust behind furniture
So when do you know that its time for a deep clean?
Obvious signs might include bulging cupboards, spills, dirty oven, dust on fabrics.
There are some more specific occasions you may look to deep clean which may include:
– Before or after having guests stay
– After building work or renovation
– When having a clear-out
– When selling your property
Every home needs a little loving. We believe that a deep/spring clean is the perfect way to show your home some care and love.
A deep clean can make not just you but your home feel like brand new; think about a sparkling new oven, spotless skirting boards and organised cupboards.
I don't know about you but that sounds like bliss!
Happy cleaning! see you next month!