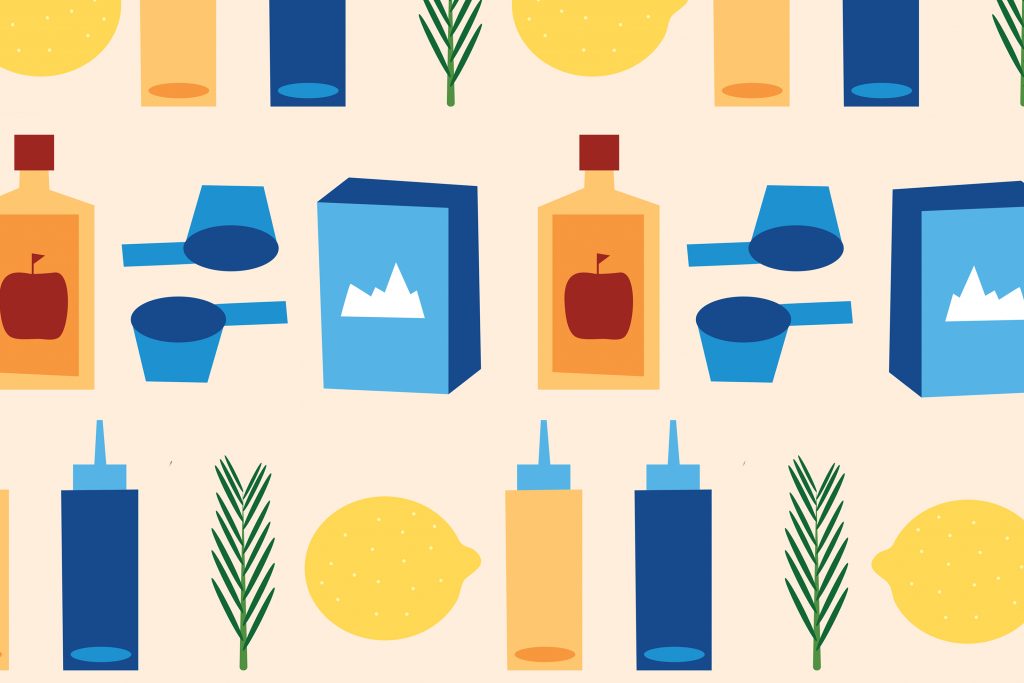 Last month we asked our lovely customers and followers to share some of their cleaning hacks.
Thank you for taking the time to get in touch. Here are some of the cleaning hacks that are quick, safe and have been trialled and tested by you 🙂
*You beauty you bicarb… Bicarbonate of soda can be used in many ways. It is a gentle and a great neutral deodoriser. Simple sprinkle it on top of your mattress and leave it to do its magic for 30 minutes and then vacuum it off. It will leave your bed looking good as new. You can also use it in your fridge to absorb food odours. Put a ramekin with powder on top of your salad drawer to keep the fridge fresh and odour free!
*Bleach your way clean… Use bleach around the edge of your shower tray and grab some cotton wool. Place the cotton wool on top of the bleach and leave for 20-30 minutes. Remove the cotton wool and rinse the bleach with warm water. (Repeat or leave bleach on for longer) for those extra stubborn areas!
*Give your washing machine a spa day… Run a service wash (50 degrees or hotter) every 3-6 months with no washing or detergent in the washer just a washing machine cleaner and your washing machine will look brand new and sparkling inside. A few of you suggested Dr Beckmann service it deep clean!
*Avoid a smelly wheelie bin… Pressure wash your wheelie bin and use a little Jeyes Fluid. Rinse and leave your bin upside down to drain. Add a wheelie bin liner to help catch those germs lingering in the bin.
*Fairy where have you been… Grab a bowl and add a couple of squirts of fairy liquid and warm water. Get a microfiber cloth and simply dip the cloth into the bowl and wipe down scuffed skirting boards, doors. The results are truly amazing!
Final hack of the month….
*Laundry detergent doesn't just need to be used on clothes it can also be used on doors. Read on….
Once your doors have been wiped down and cleaned grab a microfiber cloth and add a small amount of washing detergent to your cloth then simply wipe over doors. It helps to bring those doors back to their original colour and acts as a barrier for dust to stick to!
We hope you have found this month's cleaning hacks useful why not give them a go!
We hope it makes your daily cleaning easier and more effective 🙂
Happy Cleaning!