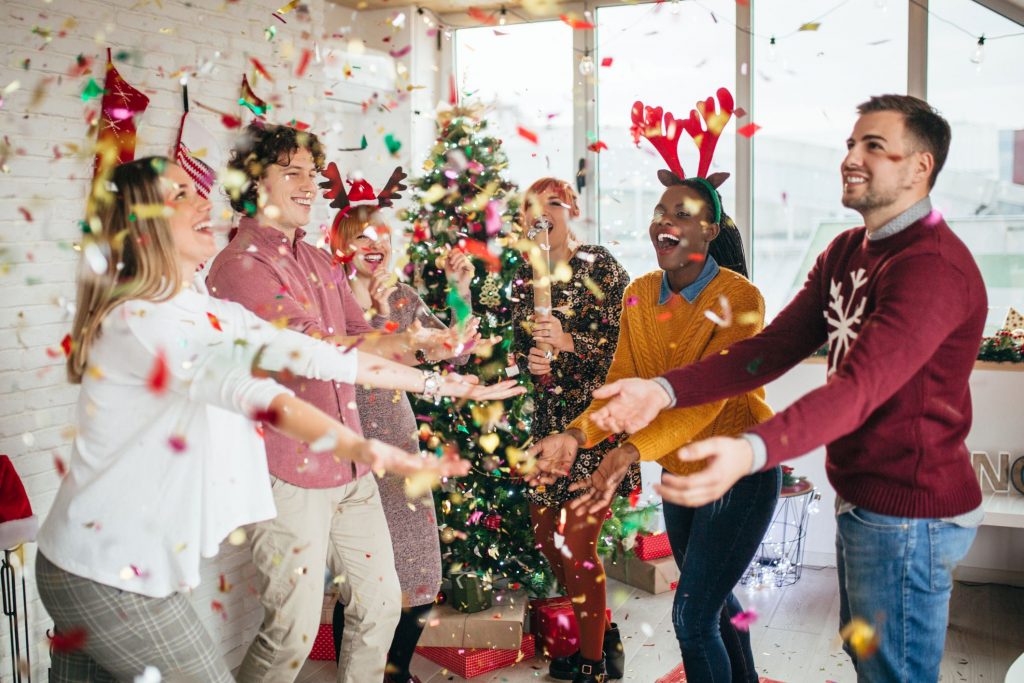 Are you feeling festive and in the party mood? But can't stand the thought of having to clear up afterwards? Then look no further. We have tips on to get your home back in working order and ready for the next 🙂
Circulate air around your home and open your windows. Create those unwanted food and alcohol smells.
Mucky clothes? Be sure to wash and refresh those party clothes. Whilst your cleaning, put on your marigolds, tie your hair back get your cleaning clothes on. You don't want to get those party clothes dirty now do you?
Don't throw the food. Salvage what you can. Make vegetable soup with those left-over veggies. Or use the turkey to make a yummy hearty curry. After the big clean you won't fancy trying to find something to cook. You will be grateful for that turkey and veg you saved 🙂
Pots – move all pots, plates, cutlery, glasses to one place. Check for cracks and then put into the dishwasher. Once in the dishwasher you can then clean down the tables and other areas.
Give everywhere a good vac. It makes everywhere look so much tidier.
Now it's time for a quick sit down, a cup of tea and a biscuit before the next party 🙂